The World Championships of Performing Arts is celebrating its 25th (Silver) anniversary in 2021.
From July 30 to August 8, 2021, delegations from over 60 countries will assemble in Anaheim, California, and will be booked at the Hyatt Regency for the entire 9 days. Thousands of acts will be competing in the categories of singing, dancing, acting, modelling, instrument playing, and the variety arts.
WCOPA Team Canada 2021 is raring to go and show the world the kind of performing talents we have!
Click or tap here to apply for an online audition!
Welcome, Singers ⎪ Dancers ⎪ Models ⎪ Actors ⎪ Musicians ⎪ Variety Artists
Team Canada 2020 has made Canada truly proud once again! A total of 125 medals. Team Canada 2020 has tied in second place with Australia in the gold medal standings.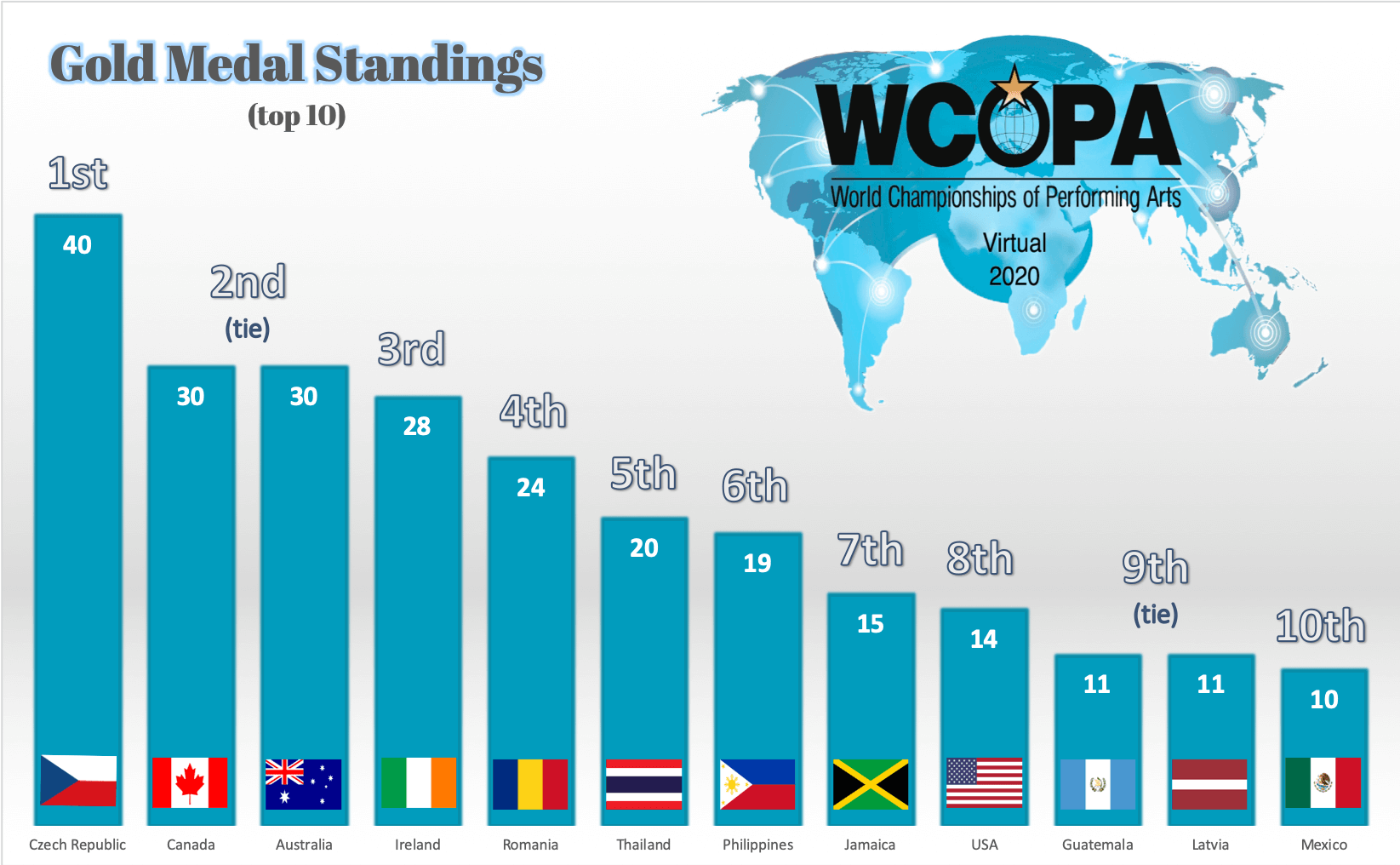 Read the official WCOPA Canada Journal.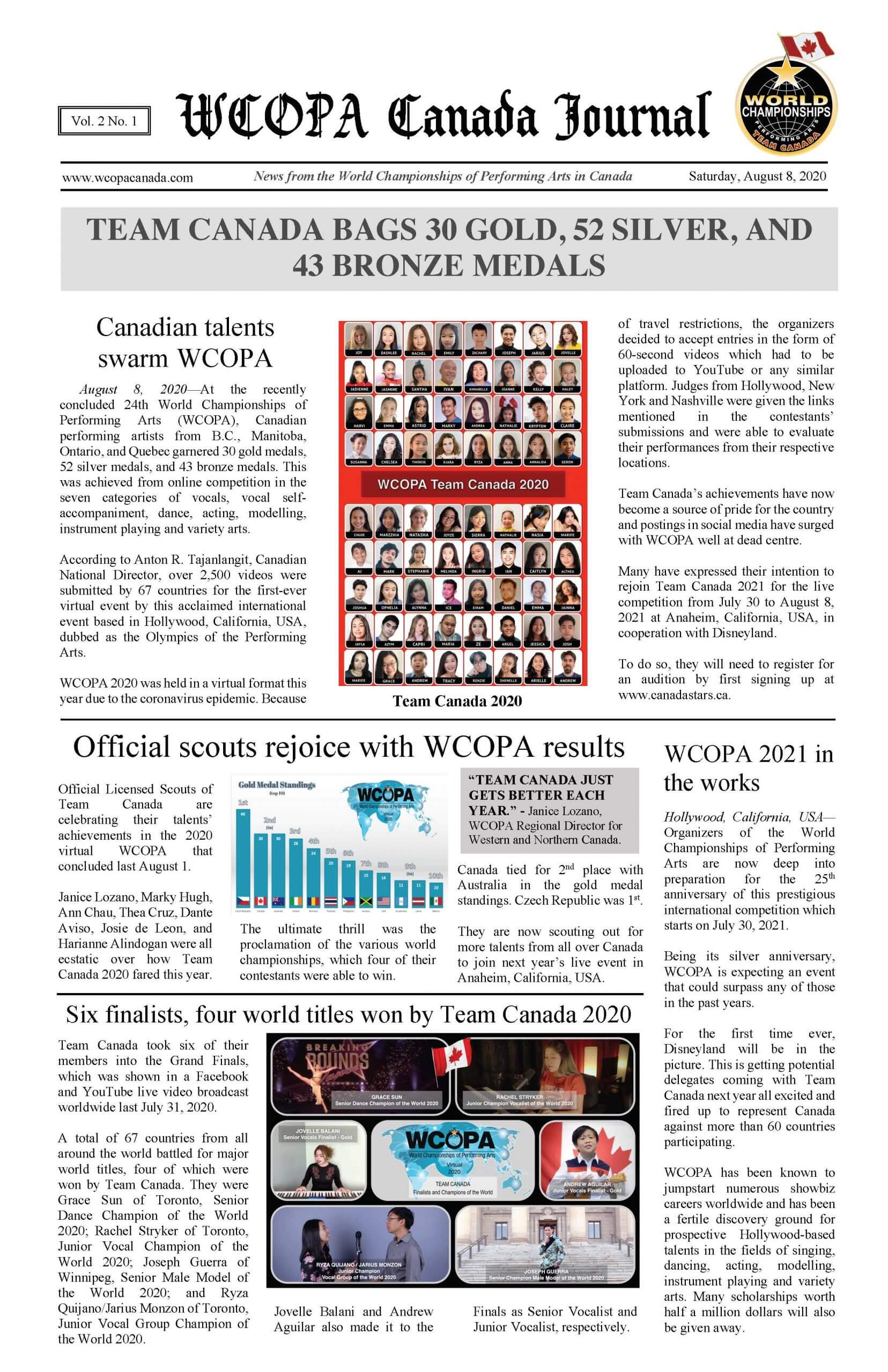 Join WCOPA Team Canada 2021! Click here!
---
BECOME
A TALENT SCOUT
Even if you're not a performing artist, you may know someone who's one. Only official talent scouts are authorized to recruit potential members of Team Canada.
So, go ahead, open your eyes and ears and become a WCOPA Team Canada Talent Scout!