Note: if you wish to become a member of WCOPA Team Canada 2019, please fill up the application form seen below.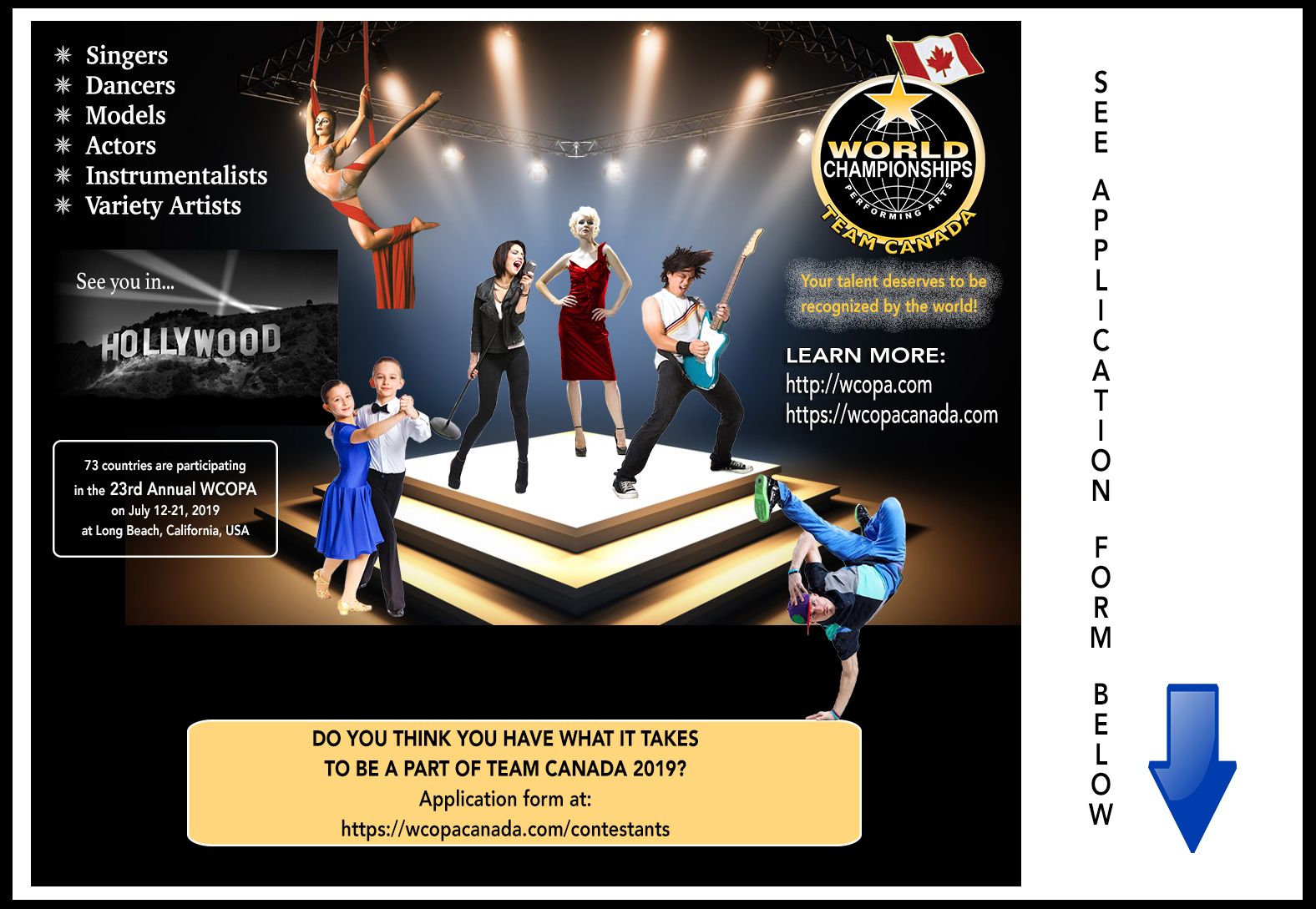 The World Championships of Performing Arts is the only Hollywood-based international talent event where next year, 73 countries are going to send their best-of-the-best performing artists to Long Beach, California, U.S.A., in a bid to win gold, silver, and bronze medals just like the Olympics—plus trophies, plaques, and scholarships from various leading institutions worth close to half a million dollars, and to vie for the extremely prestigious Grand Champion Performer of the World award.
Not to mention the fun!
You can be the pride of your country and win medals for your beloved Canada!
If you are a group act, please use the form here: https://wcopacanada.com/groups/
If you are a solo act, please go ahead and fill up the form below.